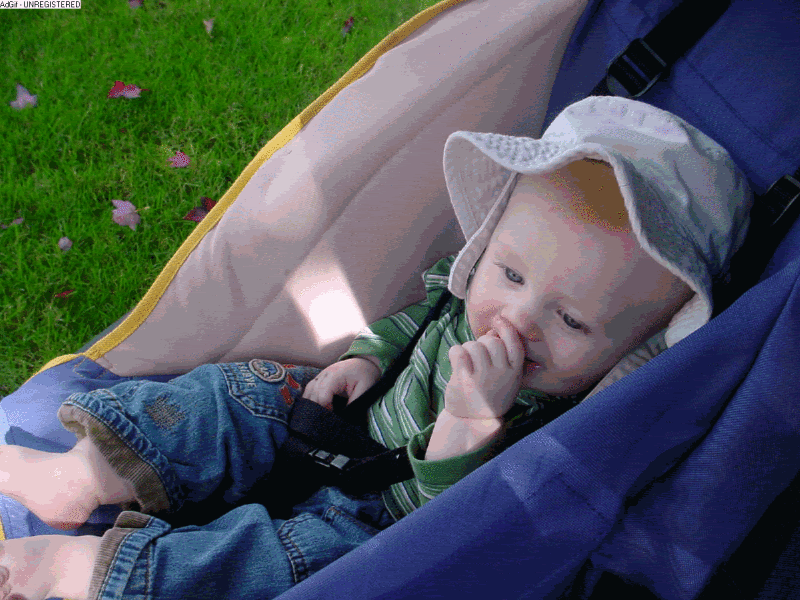 Yesterday was one of those perfect fall days, warm and sunny...almost too warm actually. The leaves are just starting to change and Ethan wanted to collect some good ones for a school project. So off we went, crooked sunglasses and all.
I used to really miss my more rural walks. I've been spoiled by living in places like Chestnut Hill, Fairwood and even good ol' Centennial Grove Road. But, there's a lot to be said for the busy color of my neighborhood and all the sights to be seen.
There are certain spots we almost always hit on our strolls. One huge house has a fish pond outside right next to the sidewalk and Ethan loves to watch the koi swimming round.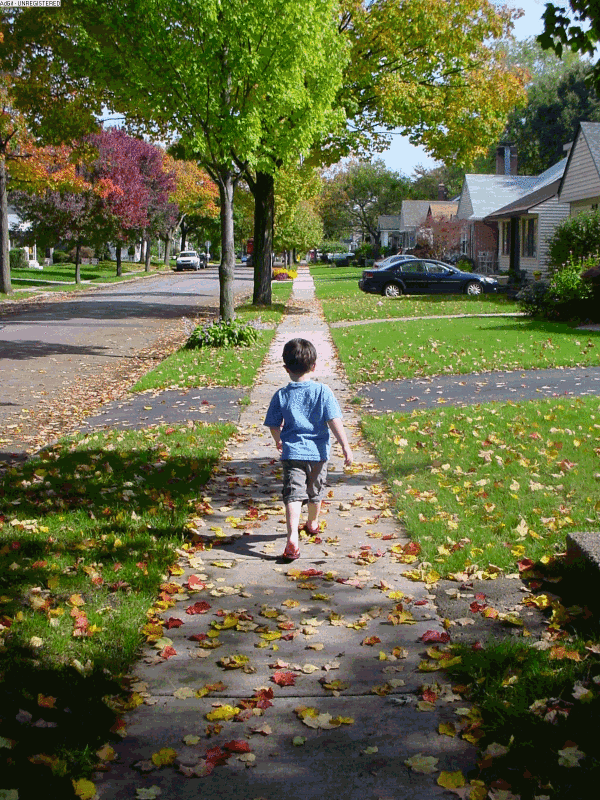 Someone has an old apple tree in their front yard and we always have to watch out for the rotten harvest strewn along the way. And of course all the spooky seasonal silliness is always good entertainment.