Yesterday Ethan's preschool class hosted a Thanksgiving Feast, inviting parents to come wear pilgrim hats and partake with them. Ethan was very excited about having us all there participating. The kids performed a song after which we all helped ourselves to a variety of foods from cheese cubes to pumpkin pie.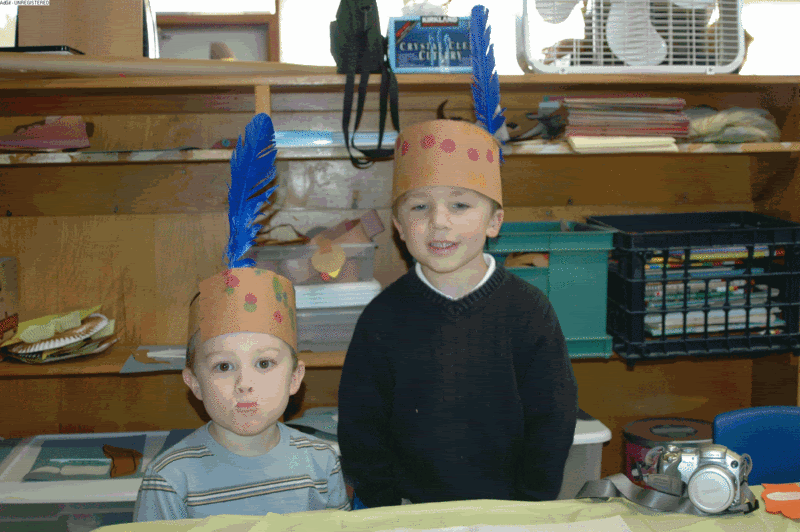 Photobucket is giving me problems right now so the pictures above will only play through once instead of continuing as they should. Most can be viewed on flickr.

The day before the Feast, Ethan asked if he could call the event, "Indian Food" because, he said, he's been learning a lot about Indians lately. I said, "Oh, who are Indians?"
Ethan answered, "Pilgrims!"