When we were about to move from New Hampshire to Michigan, people would say, "Oh man, I hope you like snow!" or something equally clever. Then, when we arrived in Michigan and people found out we were from New Hampshire, they would say, "Oh, WOW, you must be used to lots of snow!" Funny because our general latitude is about the same. Our weather is pretty similar although I think we get a little less snow here.
Last night we had a pretty steady snowfall and now have a grand total of about two inches on the ground. Time for some snow play! While Keith cleared the driveway and checked for traffic, Ethan would slide down the small slope into the road. I could just imagine the neighbors shaking their heads sadly at our attempts to occupy ourselves. Ethan loved it and sreeched with glee. I overheard him say,"Daddy you should have done this when you were a kid!"
Drew spent the entire time outside trying to decide if he approved of this white stuff. There were a couple tentative smiles on the sled as we pulled them around the back yard and a general interest in his strange surroundings but mostly he sat, frozen and amazed.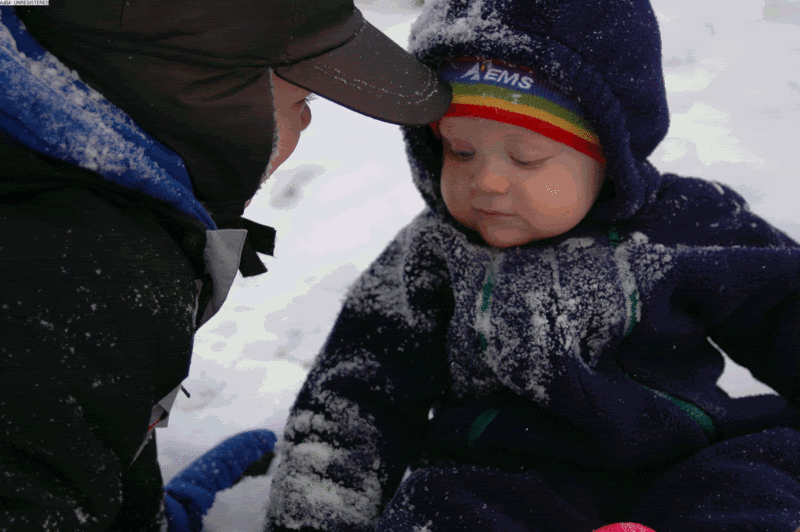 And what better way to end a morning in the snow than a cup of hot chocolate? Or, in Ethan's case, lukewarm chocolate, which still has to be blown on and cooled and sipped with a spoon...